This day is not starting off very well. Last night after my women's poly group (which was great, very nice people) Tara and I had one of those difficult talks about the future, which is always a tricky topic for us. We weren't fighting or arguing - we were just talking. She always tells me that by living one day at a time, the future will be here before you know it. John Lennon once sang, 'life is what happens when you're making other plans.' I do really try to live in the moment, but when the moment is unsatisfying, it's hard not to dream of better things.
'Molester Train 9' m mstders. Spokenlanguages: a. Go to next episode. L go to last reply. Ctrl + enter submit your message. Molester Train: not specified: 1 gb: Molester Train. The Last Molester Train Next Molester: not specified: 1. Train Molester: not specified: 9. Molester Train: not specified: 4 gb: Molester Train. D: Molester Train Man 2; Membership is free and once you logged in as member you can then use the member premium style and remove. The Last Molester Train NEXT. 'The Last Train Molester' sounds like a porn parody of some 80's animated film. View entire discussion ( 12 comments).
Maybe I need to watch Rent again. I might do that tonight.
So I ran into the molester on the train again this morning, who I'll call 'Leatherman' from now on, since he wears a leather jacket, which I don't like touching me (see previous post 'Molested on the train' - March 5, 2008). The cars on my train all have rows of two-seat benches and three-seat benches. I always sit in the three-seat benches on the inside, because I'm one of the first people to board so I have my pick of seats. As the train fills up, someone will eventually sit on the far inside seat of my bench, leaving the middle seat open. On especially busy days, someone will request the middle seat, and the outside person will either stand up to let them in or slide over next to me and give them the outside seat. Generally, no one likes sitting in the middle seat, so those go last when the train is extremely crowded.
So I'm dozing with my sunglasses on as usual, and there's another man already sitting on my bench on the outside seat when Leatherman comes up and requests the middle seat. So the first guy stands up and lets Leatherman sit down next to me, but then instead of sitting back down, the first guy wanders off to find another seat, possibly because Leatherman is rather large and it's a tight squeeze for them to sit next to each other. So the outside seat is now open, but instead of sliding away from me and leaving the middle seat unoccupied (which most people would have done), Leatherman stays in the seat next to me and proceeds to take off his jacket and settle in, like we're a couple or something.
At the next stop, a woman does sit down and occupy the outside seat, so now the bench is full. But Leatherman is doing his expanding thing again and we are again bumping and lightly rubbing against each other from the movement of the train. I decided I'd had enough and sit up straight to minimize contact with him. His cologne is really strong too, which is irritating, but I'm wearing scent too, so I can't really complain (today it's Bvlgari Omnia Crystalline). The rest of the trip I just fidget to keep him at a distance as best I can - crossing my arms, playing with my iPod, and turning to look out the window.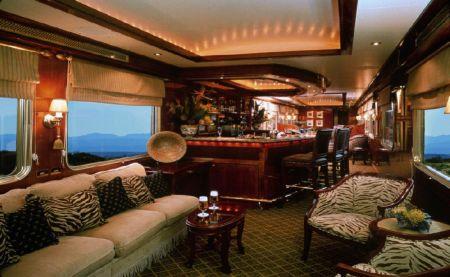 So over the weekend I had a pleasant trip down to Philadelphia for my training program. Traveling by train is so much easier than by plane - no security checks, no boarding calls, no cramped seats, no safety briefings, no annoying air pressure changes or loud and bumpy takeoffs and landings, etc. etc. Prior to moving here in 2006, I'd never traveled by train before, so it's a relatively new experience for me.
The classes themselves were very stimulating, and it was very energetic being in a room of 60 accomplished professional women, most of whom have MBAs or other advanced degrees and have been high-level executives in the past. It made me think about the issue of sex-segregated education and how girls might benefit from being educated from an early age separate from boys. When I see what happens in women-only spaces when it comes to education, I feel that many times in co-ed situations women's voices get lost or drowned out by men, whether due to bias on behalf of the instructor or the general female tendency to defer to males, or other reasons. So it was quite illuminating just from the perspective that it's the first time I've ever attended a formal women-only event related to work.
Monday night I played my first softball game in a couple of years (I sat out last season because of my surgery) and didn't do that well - went 0-for-3 with an error at second base. However, I did catch one infield fly ball for a final out to stop a rally, which was about the only positive thing I did. We did win the game, 10-8. I also almost got hit by a thrown bat when I was playing catcher, and got hit in the leg with a hard-thrown low ball on a play at the plate that I failed to catch because my vision was impaired by the catcher's mask - luckily it was in my calf and didn't bruise, but it hurt a lot for the rest of the night.
Monday was also the first time I'd taken the tram to Roosevelt Island, which was a pretty neat experience, almost like flying over Manhattan and the East River. Usually that kind of experience has been confined to ski slopes.
The Last Molester Train Next: Twins
Alright, back to work for me. Hope everyone is having a good day!