Security is very important to every person so most people use passwords or lockers in order to secure their data. But sometimes cause of stress in working many people forgot their Windows 10 password. This can be the genuine reason that why people want to crack Windows 10 password. The password is very important in case of multiple users. You can also assign a user account to your child with your control. But the most annoying thing is that when you forgot your password. Do you want to know which one is the best method to crack Windows password? If yes, then read the article below.
Solution 1: Crack Windows 10 Password via CMD
This method is quite easy to crack Windows 10 password, but make sure that you have another account to log in as an administrator otherwise this method will not work.
Solution 2: How to Crack Windows 10 Password Using USB If you were scared by the steps listed in above or don't like the commands, then WinPWD is one of the best alternatives to Command Prompt out there to crack Windows 10 password. However, it can do a lot more than Microsoft's built-in tool. Ophcrack Windows Password Recovery from USB Ophcrack is a free Windows Password Recovery tool that uses rainbow tables to retrieve Windows login passwords from password hashes. The tool is available in two versions (Vista Ophcrack and XP Ophcrack). In the following tutorial, we explain how we created an All In One USB Ophcrack Flash Drive. Once it is finished, you can now use Ophcrack bootable USB to recover forgotten or lost Windows password. Part 4: How to Use Ophcrack on Windows 10 & Windows 7 PC Step 1: Insert Ophcrack USB into locked computer and start it up. Part 1: Crack Windows 10 Administrator and User Password with Windows Password Rescuer. Mac os download youtube video. This is currently the most popular method for people to crack Windows user accounts' password on any desktop and laptop computers such as Dell, HP, Toshiba, Acer, Lenovo, Samsung, HUA WEI, Asus etc.
Step 1:

Open "Start" and then type "Command" in searching bar.

Step 2:

After typing a command you need to right click "Command Prompt" and select "Run as Administrator".

Step 3:

In the end, you need to type 'net user Username New password' and then press 'Enter'.

Step 4:

If you are still confused then have a look on the picture below, everything is clear in the picture.
Solution 2: Crack Windows 10 Password with Password Reset Page
Do you want to know how to crack Windows 10 password without any software? If yes, then this solution is for you.
Step 1:

In the first step you need to go to Microsoft password reset website. Just visit this link and choose 'I Forgot My Password'.

Step 2:

After choosing this, click 'Next'.

Step 3:

After choosing next, Microsoft will ask alternative Email or Number that you provided them when you started Microsoft Account.

Step 4:

If you provide them with your alternative Email, Microsoft will take you to reset the password.
Note: This method will not work if you have not provided alternative Email or Phone Number. This method also doesn't work with local or administrator accounts.
Solution 3: Crack Windows 10 Password with Administrator Privilege
I am going to explain an amazing solution on cracking Windows 10 password, just continue to read. This method is so easy and called as SAC (Super Administrator Account). This is an amazing hidden feature on your computer to reset forgotten Windows 10 password.
Step 1:

In order to activate this feature on your computer you need to turn on your locked PC and wait till the login screen appears.

Step 2:

Press Shift key almost 7 to 8 times till the Super Administrator Account appears.

Step 3:

When SAC appears just login and go to Control Panel and choose 'User Profiles' and at the end select the User Name for which you want to reset the password.

Step 4:

Modify your password but make sure to log in next time from your main Administrator Account.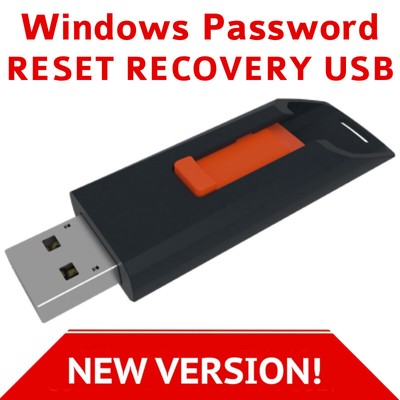 Solution 4: Crack Windows 10 Password by Using Ophcrack
Ophcrack is an amazing Windows 10 password cracker. But the main disadvantage of this tool is that it can only recover seven-character password.
Stage 1:

First you need to visit the Ophcrack website.

Stage 2:

After reaching Ophcrack website you need to find 'ISO File' and then download, after that burn ISO File to CD or USB Drive.

Stage 3:

When you've done with this just put that disk into locked PC and wait till the Ophcrack comes on the screen.

Stage 4:

At the end choose 'Ophcrack Graphic mode – automatic' and enter to continue.
Wait a few minutes till the Ophcrack recovers your password.
Solution 5: Crack Windows 10 Password with 4WinKey
I have mentioned different solutions for Windows 10 password crack. But PassFab 4WinKey is the best password cracker Windows 10 to recover User, Guest and Administrator Account. This Software is just amazing and efficient. It is free of viruses and its recovery rate reaches 100%!
How To Break Windows Password
First download this software from here:
Stage 1:

After downloading, launch this software and select your boot media. The easiest way is to choose USB Flash drive.

Stage 2:

In the 2nd step, burn that USB. After burning, you will get a pop-up window that your USB has been successfully burned.

Stage 3:

Put that USB to your locked computer. Make sure to restart the computer and press key 'F12' in order to enter Boot Menu. When you see a Boot Menu just choose the option according to your choice.

Stage 4:

After selection, the previous step will take you to 'Select Windows'. Choose Windows for which you want to reset a password and also set task.

Stage 5:

After selecting Windows you need to choose the feature 'Reset account password' to reset your password. Next, click 'Next'.

Stage 6:

Wait for a few minutes and your password will be reset successfully, then reboot your computer and log in with the new password.
Summary
I have explained the different solution to crack or reset forgotten Windows password. Few solutions are complex; few are quite easy now its up to you to choose the best method according to your situation. But if you want to know from us that which one is the best solution then we will strongly recommend using 4WinKey from PassFab. This software will be perfect and fulfill your entire requirement. Other solutions are good too but will not fulfill your all demands. This Windows password recovery tool is very efficient and also time-saving. Don't forget to share this amazing article with those who want to crack, reset or remove Windows 10 password.
How to open a laptop with windows 8.1 without resetting the unknown password?
For laptop users, you'll find quite difficulty to crack laptop password than desktop computer when forgot laptop password. This may due to the following reasons:
1. Some laptops aren't equipped with CD/DVD drive, so the password crack disk won't be help.
2. The laptop BIOS password is different from the desktop computers' to operate.
Right here we're going to deal with as one of our common annoyances for some time to come, cracking laptop password based on any Windows including Windows 10/8.1/8/7/XP/Vista, and Windows Sever 2012(R2)/2008(R2)/2003(R2). These methods supports all popular laptop brands, like HP, Dell, Lenovo, Acer, Asus, Toshiba, Samsung, etc.
1. Crack laptop password with a USB flash drive
With no DVD drive on your laptop, don't worry; there are ways for laptop password breaking with USB flash drive (pendrive).
A: Windows Built-in USB password reset disk
If you have created a USB windows password crack disk before, just use the following tip to crack your laptop password.
Windows 10 Password Crack Usb 3.0
Step 1: When entering a wrong password, it will show you the Password hint and you can reset password. Click 'Reset password', it will show you the 'Password Reset Wizard'.
Step 2: Click 'NEXT' and select your USB password key disk drive to reset the password with a new one.
Step 3: Then you can use the new password enter your computer.
Note: The USB password reset disk only used in a certain account which you have created before.
B: Burning a bootable USB Windows Password Key
If you don't have a password reset disk, you can create one with professional laptop password cracker like Windows Password Key.
Step 1: Prepare a 2GB USB flash drive and a computer which you can access to.
Step 2: Download Windows Password Key and install it.
Step 3: Run the program and burn the ISO image to the external USB flash drive to create laptop password reset disk.
Step 4: Use the USB to reset laptop password. But in this step, make sure your computer is boot from USB drive, you can set a BIOS if necessary. Then follow the wizard to crack forgotten laptop password.
2. Crack laptop password from safe mode (For Windows 7)
You may learn that Windows OS has a default administrator account created during Windows installation. By default, the built-in administrator account is named Administrator and has no password in it. But Windows 7 usually has this account disable, you need to enable the account before. If forgot laptop password, try to follow this tip.
Windows 10 Local Password Crack
Step 1: Start your computer and press 'F8' while the computer boots up. The Advanced Boot Options screen appears.
Step 2. Scroll down to 'Safe Mode' and press 'Enter.' Your computer starts in Safe Mode.
Step 3. Click on the 'Administrator' account that appears on the Windows logon screen. After entering system, click on 'Start' and 'Control Panel' to change your other account password.
If you've reset the default administrator account or you didn't enable it if you're on the Windows 7 system, this tip won't help. Anyway, the best and quick way is burning a bootable Windows Password Key to reset forgotten laptop password.
3. Crack Laptop Password Online (For Windows 10/8.1/8)
If you are using Microsoft account to login your laptop, then cracking laptop password will be easy. You can follow steps below to reset laptop password online easily.
Step 1: Open Microsoft's password reset website on any browser on any computer or device.
Step 2: Type your Microsoft account in the account filed and then the verification code. Click "Next" to move on.
Step 3: You can either select to email you a reset link or send a code to you phone to reset your password.
To sum up. We have shown you how to crack Windows 10/8/7 password on laptop with password reset USB, from safe mode and online. If you have any other questions, please leave a message at the comment area and we will see what we can do for you.
Related Articles

how to break administrator password in windows 7
how to reset password windows 7 with usb
how to bypass password on windows vista home premium
5 options to reset login password in windows 8.1
how to recover windows 10 password
Please enable JavaScript to view the comments powered by Disqus.comments powered by
Disqus